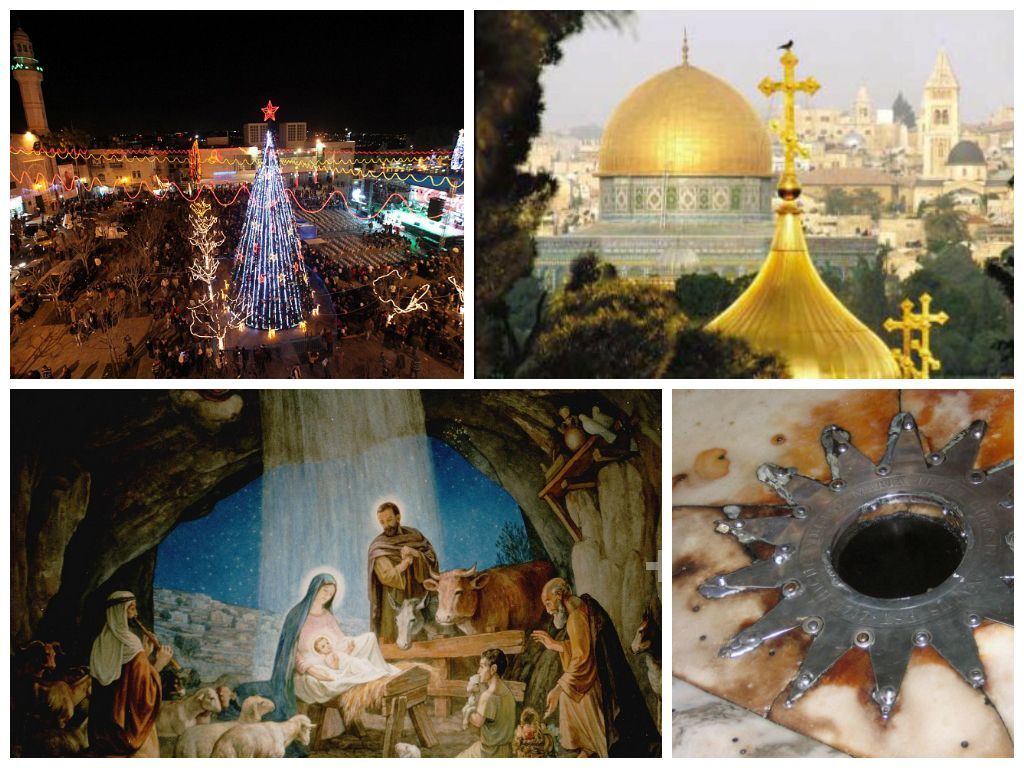 "Suddenly, a great company of the heavenly host appeared with the angel, praising God and saying, 'Glory to God in the highest heaven, and on earth peace to those on whom his favor rests.' When the angels had left them and gone into heaven, the shepherds said to one another, 'Let's go to Bethlehem and see this thing that has happened, which the Lord has told us about.' So they hurried off and found Mary and Joseph, and the baby, who was lying in the manger." Luke 2: 13-16
Like the shepherds that hurried off to find Him on whom God's favor rests, celebrate this Christmas in Bethlehem, the birthplace of Jesus on a special Christmas Pilgrimage to the Holy Land with Fr. Ryan Barrios, leaving on December 20, 2018.
Begin your pilgrimage in Nazareth, the place where Jesus spent His childhood. Visit the Church of the Annunciation, built on the site where the angel Gabriel revealed to Mary that she will soon become the Mother of God. Next stop is Mount Tabor to visit the Church of the Transfiguration, one of the most beautiful churches in the Holy Land. Then enjoy a relaxing boat ride across the Sea of Galilee, where Jesus miraculously walked on water.
Renew your baptismal vows at the River Jordan, where Jesus was baptized by St. John. Married couples will then get to renew their marriage vows at the Church of First Miracle in Cana. Pilgrims continue on to Bethlehem to take part in the Christmas festivities. Attend the Midnight Christmas Mass at the Manger Square, where Mary gave birth and lovingly cradled the baby Jesus in her arms. After Mass, celebrate a Christmas Eve meal with Fr. Gerard Deveza and fellow pilgrims. Spend a full day in Bethlehem on this very special Christmas Day.
A highlight of the pilgrimage is when pilgrims will pray the Stations of the Cross on the Via Dolorosa (Way of Grief) in the Old City of Jerusalem. It was on this road that Jesus chose to suffer and die for all our sins out of His love for mankind.
Join a Christmas Pilgrimage in the Holy Land with Fr. Gerard Deveza leaving on December 20, 2018. Participate in the melange of festivities and save up on precious memories that you will remember forever.