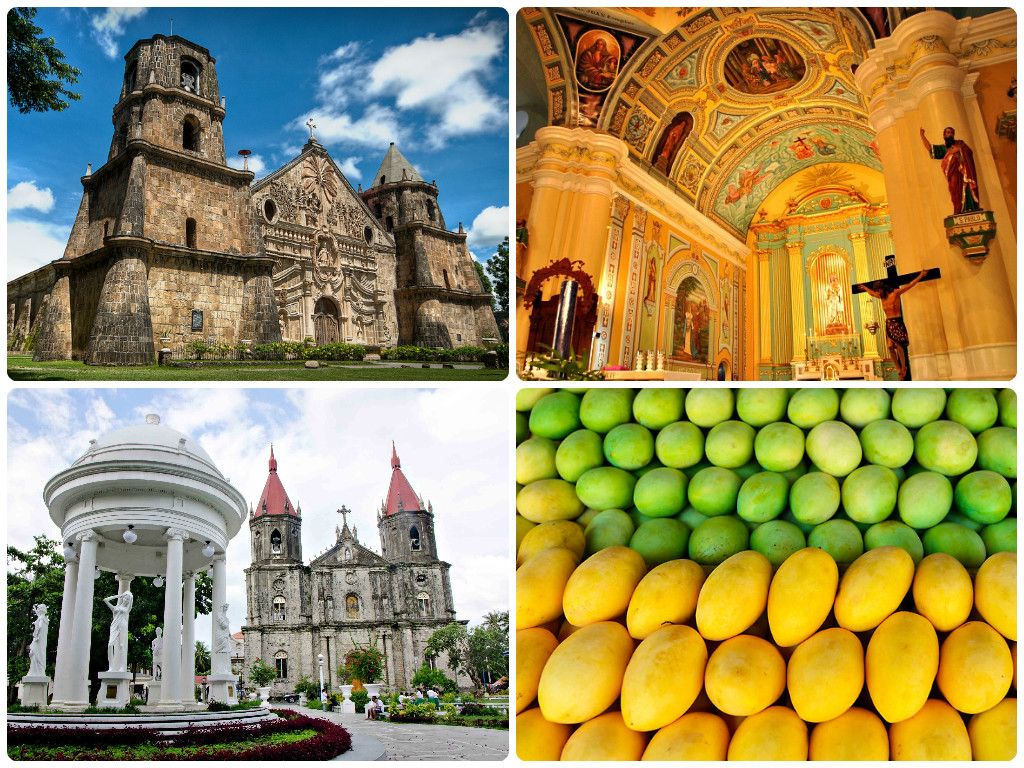 "La Muy Noble Ciudad" or "The Most Noble City" was the title given by the Queen of  Spain to Iloilo City during the Spanish colonial era. Join a Pilgrimage to Iloilo with Fr. Jerry Orbos, SVD leaving on August 15, 2017. Marvel at this queen city where the people's way of life is deeply anchored in faith and its colonial-era churches are a testament to a rich and flourishing history.
Your pilgrimage begins with a visit to Southern Iloilo's churches and landmarks. Visit San Jose Church, well-known for its most precious treasure,  the image of Our Lady of the Holy Rosary. Proceed to Sto. Nino de Arevalo Parish where you will find an image of the Sto. Nino, considered as the third oldest in the Philippines. Marvel at the lovely Church of St. John of Sahagun in Tigbauan, with a façade that is adorned in the Spanish Churrigueresque style. Go inside and be awed at the richness of the modern interior with an altar adorned with a magnificent mosaic, and a wall flanked by the tile mosaics of the 14 Stations of the Cross. Proceed then to Guimbal Church, one of the oldest and most magnificent churches in the country.
Head for the Church of Saint Thomas of Villanova, commonly known as the Miagao Church. The church was designated as one of the best examples of the Baroque Churches of the Philippines and included in the list of World Heritage sites by UNESCO. Proceed to San Joaquin Church, a cultural gem of the Philippines. It stands magnificently overlooking the sea and is located beside San Joaquin's town plaza.
Enjoy a full day Guimaras Island Tour. Visit the Parish of St. Isidore the Worker in Navalas, Buenavista referred to simply as Navalas Church, one of the most significant religious and historical sites in the province of Guimaras. Proceed to Our Lady of the Philippines Monastery, the only Trappist monastery in the Philippines under the Cistercian Order.
Visit the Parish of St. Anne in Molo. Also known as the "Feminist Church" or the "Church of Women," Molo Church is distinctively hemmed by 16 women saints. Next stop is the Jaro Cathedral (Nuestra Senora de la Candelaria), one of the oldest churches in the country.
Cap off your pilgrimage with a visit to the Cabatuan Church or the Church of San Nicolas de Tolentino and Sta. Barbara Church, which served as the general headquarters and a military hospital of the revolutionary forces against Spain in the Visayas during the late 1800s. After lunch, visit Pavia Church, one of the best maintained and restored churches in the province. It is the only church made of red bricks inside and out in the whole of Panay.
Join a Pilgrimage to Iloilo with Fr. Jerry Orbos, SVD leaving on August 15, 2017.  Satisfy your wanderlust. Discover the rich historical and cultural heritage of the beautiful province of Iloilo. "Iloilo is so blessed by the Gods, they took up permanent residence. And why wouldn't they, if they have such magnificent houses?"