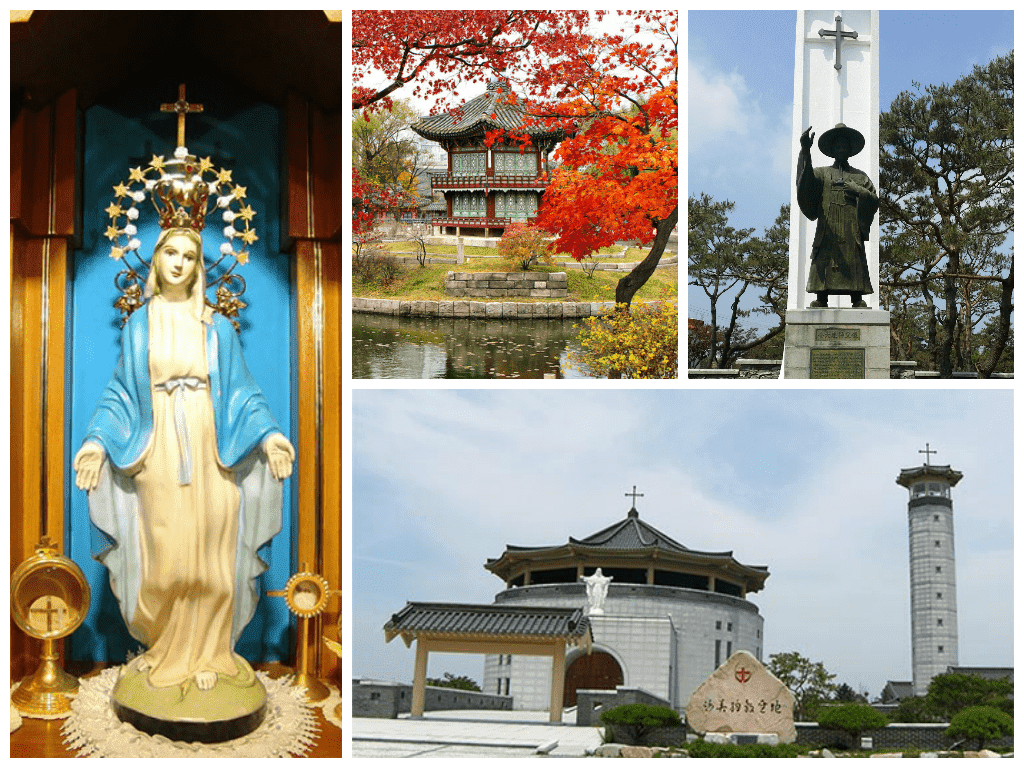 A pilgrimage is a unique spiritual journey that helps us grow closer to God. Take a break from your daily tasks and join a travelling retreat with Fr. Jerry Orbos, SVD as he leads a Pilgrimage to South Korea with Our Lady of Naju.
Begin your pilgrimage at the Mirinae Shrine where the remains of St. Andrew Kim Daegun lie. Delight yourself in the breathtaking display of colorful autumn leaves at the Shrine. Journey on to Naju. Spend time in prayer at the House of the Blessed Mother which houses the miraculous image of the Blessed Mother known to have shed tears and blood. Relive the Passion of the Lord as you pray the Way of the Cross at the Naju Holy Mountain with Fr. Jerry Orbos, SVD and fellow pilgrims.
Travel onwards to Solmoe, the birthplace of St. Andrew Kim Dae-geon, the first Korean Saint and Catholic priest. Learn more about his life and indomitable spirit that couldn't be crushed in spite of severe punishment and persecutions that he and his companions suffered for their faith.
Next stop is the Shrine of Our Lady of the Rosary of Namyang, also known as Rosary Hill. Here, a large number of Catholics were martyred during the Great Byungin Persecution. A highlight of your visit is the opportunity to pray the rosary at the 20-decade Rosary Road, which is a lovely path surrounded by trees and shrubs.
Wind down your travel with a sightseeing tour of Seoul, one of the world's largest metropolitan cities.
Take a rest from your busy lifestyle. Embark on a Pilgrimage to South Korea and Our Lady of Naju with Fr. Jerry Orbos, SVD leaving on November 6, 2017. A perfect respite to be grateful for the blessings received, as the year is about to end, and make new plans for the year about to come. God loves you, Mama Mary loves you!