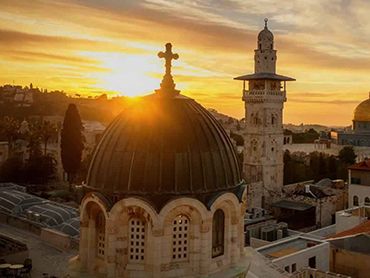 Embark on a dream retreat. Feast your eyes and feed your soul. Join Fr. Jerry Orbos, SVD on a 4-day Pilgrimage to the beautiful province of Batanes leaving on March 28, 2017. Pray, reflect and have a wonderful time reconnecting with God in one of the country's most beautiful destinations.
We begin our pilgrimage with a visit to the enchanting town of Mahatao to visit the historic San Carlos Borromeo Church. Built by the Dominicans in 1789, San Carlos Borromeo Church is recognized as one of the cultural icons of the Philippines. Marvel at the breathtaking vistas of Batan Island en route to Racuh Apayaman, more commonly known as "Marlboro Country. " Be awed by the magnificent panoramic view of the ocean, windswept cliffs rising above the sea and lush green pastureland with a handful of cows leisurely grazing. Enjoy the moment where the ambience is simply sublime.
Catch a glimpse of the Ivatan way of life on your visit to the tiny Diura fishing village. Here, fishermen perform the Kapayvanuvanua ritual to signify the start of the fishing season.  Onwards to the beautiful Mount Carmel Chapel, uniquely modelled after traditional Ivatan houses.  On its ceiling are frescoes of different saints of Batanes which are painted by well skilled Ivatan artists. Also known as Tukon Chapel, where "tukon" is an Ivatan term for "mountain," the church offers a picturesque seascape of the West Philippine Sea and the Pacific Ocean. Visit Fundacion Pacita, situated on top of a cliff with a 270 degree view of the sea, mountains and the sky.
Celebrate Mass at the Basco Cathedral, also known as the Sto. Domingo de Basco. This first and oldest church in Batanes is dedicated to Our Lady of the Immaculate Conception, Patroness of Bat