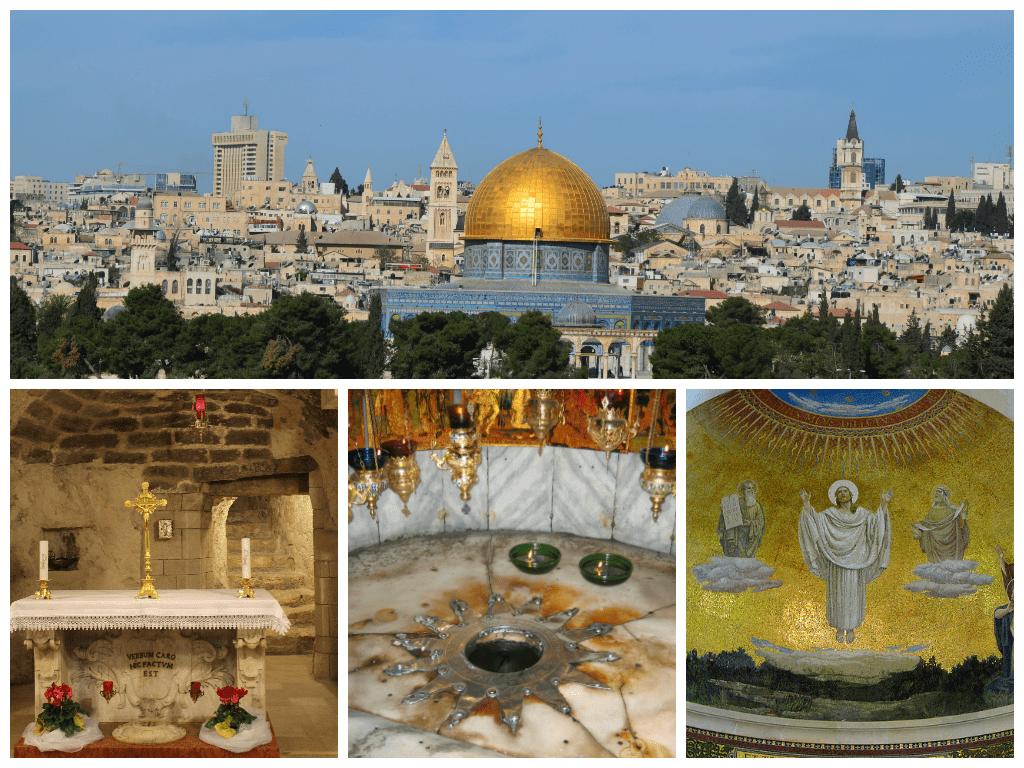 Holy Land Tour Package
"I rejoiced with those who said to me, "Let us go to the house of the Lord." Our feet are standing your gates, Jerusalem." ~ Psalm 122:1
Following the footsteps of Jesus in the Holy Land is the spiritual experience of a lifetime. Take your chance to walk where Jesus walked and experience the Bible come alive. You are invited to join a Holy Land Tour Package and Pilgrimage to the Land where Jesus Walked with Fr. Teofilo Rustia leaving on November 7, 2017.
Begin your pilgrimage in Nazareth, the cradle of Christianity. Visit the Basilica of the Annunciation, the site where the pronouncement took place and the home of Joseph and Mary. Right next to the Basilica is the Church of St. Joseph, built on the ruins where Joseph, Mary's husband, had his carpentry shop.
Renew your baptismal vows at the River Jordan and married couples will renew their marriage vows at the Church of the First Miracle in Cana. Depart for Bethlehem, the birthplace of Jesus. See the original Manger with the star marking Jesus' birth site at the Grotto of the Nativity.
Pray the Stations of the Cross at the Via Dolorosa in the Old City of Jerusalem which ends at the Church of the Holy Sepulchre. It was here that our Lord Jesus Christ took on the weight of the sins of humanity and nailed it to the cross.
Embark on a 10-day Pilgrimage to the Holy Land with Fr. Teofilo Rustia leaving on November 7, 2017 and see the places that you've read in the bible come alive. Walk on the same ground that Jesus walked. Touch the ancient walls that Jesus had touched. It will be a unique experience that will fulfill your longing to reach out to God whose love was supremely expressed in the life of Jesus.